Paper Tiger can help you get organized,
from paper files:
to boxes in your garage or storage shed: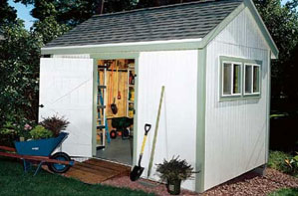 and lots more!
Since the time Paper Tiger Filing System Software for document management was first developed to provide users Internet-like search access to the information stored in their file cabinets, we have found over the years that it's not just for filing papers. Many organizing and productivity experts have worked with clients to help them implement Paper Tiger for organizing paper files, and also anything else they wanted to get organized for which they could put a number onto.
Anything can be indexed or catalogued into Paper Tiger's database so that when you need something, you can conduct a search for the keyword relating to the item and find it quickly, as well as know where to return the item when you need to put it away.
No more 'where did I put that?' and searching all over! No more 'I don't want to put that away because I'll never find it again'. You don't have to live with clutter all around you! You can live organized with peace of mind that you'll be able to find things again. You can declutter every room in your home and office because you can have a place for everything, and can implement an organizing system that helps you find what you need, when you need it!
Below is a list of 17 ways to get organized using Paper Tiger. There may be many other things you can number and be able to document in your Paper Tiger database, so use your imagination and get everything in your life organized!
Hanging files
Binders
Books
CDs
DVDs
USB flash drives
Collections
Storage containers
Boxes, Moving boxes
Bank/fire boxes
Inventory
Storage sheds
Test tubes
Wine
Car lots
Craft supplies
Your thoughts/ideas
Stephanie Calahan, of Calahan Solutions and a Paper Tiger Expert provided suggestions in how to use Paper Tiger for this list. Ms. Betsy from North Carolina, a long time user of Paper Tiger, also let us know that she maintains an inventory of the items in her freezer using the Action Date section to make sure she cooks the food by a certain date.
Are you using Paper Tiger for organizing other things? Let us know in the comments section below. We are sure others can benefit from your experience in getting organized with Paper Tiger Filing System software!
---
Tags: Clutter, Declutter, document management software, filing system software, get organized, paper filing systems, Paper Tiger "finding" filing system, professional organizer
Leave a Reply