This article by Stephanie Calahan, of Calahan Solutions and a Paper Tiger Expert provides many different ways of using Paper Tiger in addition to indexing paper files. She helps implement Paper Tiger Document Management Software and Filing System, which she recommends based on her clients' needs and the way that they work. She understands that every person is different and requires systems that work for them.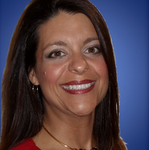 Over the years, we have worked with a number of clients to help them implement the Paper Tiger and get their offices and time under control! We know for sure that the software is not just for paper! In this 3-part series, I will share some of the different ways that Paper Tiger clients have used the software. Basically, anything you can number, you can Paper Tiger!
Hanging Files – Anything that can be put in a hanging file is the #1 use of the Paper Tiger software. The files are numbered and keywords are associated with each file. (there are other ways to use it too.) You search the keyword and the system quickly tells you where the file is! You will go right to it in seconds! In the example below, the files are labeled Reference 1, Reference 2, etc.
Binders – By numbering the binders and entering in keywords describing the contents of each binder (newsletters, company names, slogans, themes, what ever you have in the binders, etc.), you can save a lot of time finding what you are looking for! This works much the same as what you might do with a hanging file, but you want the items to be a bit more mobile.
Books – Are you an avid reader or do you have a number of books that you use for reference?  Paper Tiger can help you quickly find the right book. You number the bindings of the books and keep them in numerical order. With Paper Tiger, you can now search by keyword and find all books pertaining to the subject you need. No more time wasted on scanning through shelves and pages of your material to find what you need.
CDs – No matter how you store your CDs (I have mine in these numbered tabbed envelopes) you can number the CD itself or the edge of the jewel case & find the one you are looking for by using a keyword or category search. This is great for a household that has two people arguing about how they should be organized! You can document genre (classical, jazz, hip-hop, etc.), artist, year & more. You can also use this for audio books or even software titles.
DVDs – You can use Paper Tiger to record the title, production company (Disney), type (comedy, SciFi, cartoon, etc.), owner (mom, dad, son, etc.) We keep track of our son's DVDs by numbering the DVD and the storage sleeve. (Using a silver Sharpie marker.) He knows where to put them away and Paper Tiger can be used to tell us where to find it! To make it even sweeter, each birthday and holiday time, when family members are asking for wish lists, we print out what he has on inventory and they get something that is not on the list.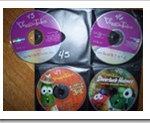 USB Drives - How many USB drives do you have in a drawer or box on your desk? Do you know what you have on each one? You can number your USB drives, and then use Paper Tiger to document the files on each drive. This will save time because you won't have to insert each drive to find the file you need. Think about it …. would you rather insert 5 drives to search for the file you need, or conduct a search in your Paper Tiger database and know immediately which drive the file is on?

Collections – Do you own collections that others may not know the value? Use Paper Tiger to identify your special possessions & anything you would like to remember. This is great for insurance inventories. Some people also print out an inventory of what they own & give it to family members so that duplicates are not bought!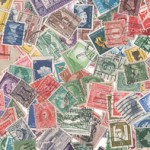 There are so many great ways you can use Paper Tiger software that I'm breaking the thoughts into 3 articles! Pick out the ones that work the best for you. What have you used Paper Tiger for? Tweet me at @StephCalahan and let me know.
See many more uses of Paper Tiger:
The Many uses of The Paper Tiger (Part 2 of 3)
The Many uses of The Paper Tiger (Part 3 of 3)
About the Author:
Stephanie Calahan is The Business Vision Catalyst and founder of Calahan Solutions, Inc. She works with purpose-driven entrepreneurs, visionaries, coaches, consultants, health practitioners, authors, speakers and all sorts of remarkable service professionals who are experts in their field, to help them embrace their brilliance, leverage their business and get their message out with power, ease and joy; so that they can make a powerfully positive difference in the world, exponentially grow their income and enjoy a highly-successful and meaningful business… while working less. Learn how you can have more freedom in your life! http://www.StephanieCalahan.com

---
Tags: paper tiger, uses, versatility
Leave a Reply