Reduce the Clutter & Organize Your Desk
'On a Clear Day … I Can See The Top of My Desk'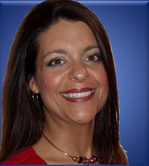 The average person wastes 150 hours per year just looking for things.  To make it worse, the average executive wastes 6 weeks a year looking for things!
Does that sound familiar?  We know it does to many. Learn how take control of the clutter in your office once and for all.
THIS WEBINAR IS FOR YOU IF:
Your lack of organization is putting a strain on your bottom line.
You're sick of the continuous paper clutter in your office.
You waste precious time looking for information you need for important meetings.
You want simple systems you can put in place today that will make a difference for a lifetime.
You have tried different systems only to have them fail time and again.
WHAT IS COVERED IN THIS WEBINAR:
What the true definition of "organized" is and why your definition may be different from your coworkers, spouse, best friend, etc.
The top 4 time-stealers in today's workplace.
What clutter really is and how you can eliminate it.
What you can do to combat overwhelm caused by too much paper.
What you absolutely need to know before you toss out any piece of paper.
What an indexing system is and how it can help you find anything in 5 seconds or less.
Resources to get you started on the right track.
How to understand what your organization style is and how to put it into practice.
Stephanie is a dynamic entrepreneur, nationally known speaker, author/publisher and productivity organization consultant, and business coach, and in addition a Paper Tiger Expert. Please visit www.ProductiveAndOrganized.net to learn more about Stephanie and the services she provides.
To learn more about Paper Tiger and Digital Tiger, visit www.thepapertiger.com
Stephanie LH Calahan – Calahan Solutions, Inc.
Unleash Your Profit Potential!   Productive & Organized – We'll help you find your way.™
About Stephanie Calahan
Who could you be if your story was no longer holding you down?  Stephanie LH Calahan works with intelligent, highly motivated, busy entrepreneurs, executives, producers and other professionals to teach them how to do more with their time, space and information.  She believes that life is meant to be lived and that fabulous vision combined with practical systems can make that happen very quickly. As the creator of a number of programs, she focuses on helping you identify solutions for the way you think and work.  She and her team of experts at Calahan Solutions, Inc. help you maximize every hour and every dollar you invest in your business and life.  She frequently delivers transformative presentations and workshops to kick start massive business success through systems and simplification. You don't have to do it our way, because we help you find your way!™ Contact Stephanie at  309-826-5263 or support[at]calahansolutions[dot]com or network with her directly www.NetworkWithSteph.com.
Copyright 2007-2012 Calahan Solutions, Inc. — All Rights Reserved
~~~~~~~~~~~~~~~~~~~~~
Excerpt From Webinar Transcript
Simply put, organization is 'finding what you need, when you need it, with little effort!' Being organized is not about being perfect. In fact, it's not easy for a lot of people. It's about how your environment functions, not how it looks. The esthetics are personal choice, but the organization is functional, and directly impacts your quality of life.
So today we're going to talk about:
-       Time
-       Space
-       Information
So that you can get greater results with less effort! In my program, we have 6 solid strategies to help you unleash your freedom plan that allows you to do all those things that you haven't been able to do. Obviously, we can't cover all of them in detail today, but later I'll share how you can know more.
You see people often ask me 'what should I do?', but the real question to ask yourself is 'what WILL I do?' And that's what we want to explore today. So by the end of this session, you're going to walk away with strategies you can use right away and I'll also share with you how to move from where you are to where you want to be, and you'll have some great next steps outlined.
There are top time-stealers and physical space, like I said, is the number one reason that people contact us. The physical set up of your office is important to the process flow of your day. Think of your space in varying forms of valuable real estate. Everything within your arms reach is your most valuable real estate. Do you keep paper work or reference material that you use on a regular basis far from your work-space? Does it get put away? The most frequently accessed items should be placed in the easiest reach and work out from that. Be intentional with how you set up your space. You see, people waste an amazing amount of time looking for things and that is space issues — whether it's paper things or supplies or even electronic documents. I have some clients that will even recreate a document because they feel it's faster than finding what they made the first time around. In fact, the National Association of Professional Organizers found that 80% of the papers that were filed were never referenced again largely because people could not find them.
Another way to look at the systems and processes that you have in your business, whether you are looking at the paper, or any other system or process that you have as you are evaluating the functionality of how your business is operating is by asking yourself these questions:
-       Does it work?
-       Do I like it?
-       Does it work for others?
-       How quickly can I recover?
I shared with you previously that the average person wastes 150 hours looking for things, and the average executive wastes 6 weeks every year just looking for things. The truth is every performance gap, every little inefficiency, every lack of organization or productivity, not only reduces the effectiveness of your business, it also steals time from your personal life. This is true for all business owners. The purpose for an organized ad productive environment is to enable you to accomplish your goals and enjoy your life.
So what would that mean to you? What is your freedom plan? You have to take action to change your situation. The best way for you to move forward and take action is to have a solid plan for you situation. Click the self-assessment links below to get started today!
Take the Self-Assessments
and start the process to create your freedom plan!
You may qualify for a free strategy session with Stephanie.
Personal Productivity
Time & Priority Management
Company/Group/Department
~~~~~~~~~~~~~~~~~~~~~
Q&A from the Webinar
Q: Please talk more about how to set up tickler files
A: Everybody has different ways of thinking and processing and working through information, so you have to decide if the pre-defined systems will work for how you think – if you have the same thinking style as the person(s) who designed the pre-defined systems, etc.
Q: Does Paper Tiger work with the Apple system?
A: Paper Tiger Online works on any computer with an Internet access including Mac. Our desktop, downloadable version of Paper Tiger is a Windows only software so if you wanted a version that wasn't web-based, you would need to install Paper Tiger desktop onto a virtual Windows program for the Mac such as Parallels.
Q: I have had PT for 2 years but only use it on and off due to the lack of knowledge. I would love to get a one on one instructor.
A: Stephanie does conduct sessions in person and virtually, and from what I understand, these virtual sessions/days go very well. You'd be surprised what you can handle virtually. I encourage you to contact her directly to see what you might can work out with her for a one on one. Stephanie's contact information can be found below.
Q: Already subscribe to Stephanie's Twitter feed – a fan! Wish she lived in Ontario!
A: Stephanie does conduct sessions virtually, and these virtual sessions/days go very well. You'd be surprised what you can handle virtually. I encourage you to contact her directly to see what you might can work out with her. Stephanie's contact information can be found below.
Q: Would like to be able to attach pictures to content description. Handy for storage boxes.
A: Utilizing Google Docs to upload your pictures to and putting your 'keywords' in the title of the picture in Google Docs, and then activating Digital Tiger, will allow you to conduct a search in Paper Tiger Online, and be able to see results from both your Paper Tiger indexed items and the items that you've uploaded to Google Docs, and therefore making the connection between the two.
Other comments from webinar registrations that may sound familiar to you. We wanted to include these so you'll know you're not alone in the daily struggle to get organized and stay organized!
So happy about this webinar. The problem is for some of us, not having the time or being overwhelmed from the start!
Paper Tiger has made THE most significant improvement in my organizational skills and improvement in office life!
Just remodeled and refurnished my home office.  I was trying to reduce clutter and it has backfired.
I need to somehow set aside time to go through papers, and it never happens.
I am overwhelmed with all my clutter and am unsure where to begin.
I enjoy Paper Tiger immensely.  Could you help getting paperwork off my desk in timely fashion : )
I am so overwhelmed by my paperwork that I don't know how I would even begin with Paper Tiger, even though I am interested in it
How to develop incentive to keep organizing? How to decide when and what to destroy? How to remain organized after decluttering?
~~~~~~~~~~~~~~~~~~~~~
+1.309.663.1360  |  Skype: StephanieCalahan
Blog:                       www.ProductiveAndOrganized.net
Social Media:          www.SocialWithSteph.com
Podcast:                 www.DailyProductivityTips.com
Facebook:              www.StephOnFacebook.com
Media Room:          www.CalahanSolutions.net
Site:                        www.CalahanSolutions.com
Copyright 2007-2012 Calahan Solutions, Inc. — All Rights Reserved
---
Tags: Clutter, Declutter, get organized, paper filing systems, Paper Tiger "finding" filing system, Productivity, professional organizer
Leave a Reply