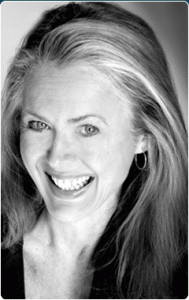 During this webinar, Anne discussed the basic concept of Paper Tiger to organize both paper files and other physical items of which you need to keep track so that you can find them when you need them, and the concept of Digital Tiger, powered by Google Docs to organize and find your digital files. She demonstrated how to use Digital Tiger more effectively for digital filing, in addition to the following to show how to use Paper Tiger with Digital Tiger, so you can get organized and be more productive.
Get started with Paper Tiger Online.
Created a Database, created a Location, created Items, and print labels for items.
Demonstrated a work-flow example by filing items from her inbox.
Discussed the importance of the file Cleanout Report and how to use it.
Demonstrated searching in Paper Tiger, and how easy it is when you need to find something, whether paper or digital files.
Demonstrated indexing other physical items, such as jewelry and books.
Find Anything In Your Office In 5 Seconds or Less…Guaranteed! Watch the webinar to learn more.
As information, Anne is a professional speaker, productivity expert, professional organizer and author. If you want to learn more about Anne and her services, please visit her website at www.StrategizeAndOrganize.com.
She may be in Colorado (and sometimes in Arizona!), but she's nationally recognized as an expert and works with people throughout the US in person and virtually.
You can contact Anne at amcgurty@strategizeandorganize.com or by phone at 303 881-0174.
See more information here on Paper Tiger Filing System Software for Document Management
Filing System Q&A from the Webinar
Q: I am very interested in reducing the amount of papers to be filed or that perhaps are not needed at all. What papers are critical to keep, even after scanning them?
A: We have several blog articles under our Category of "Retention Guidelines: How Long Should You Keep Records"
Q: I want help with useful item and category names.
A: See this blog post which contains suggestions for Location names, Item names, as well as Categories: "Customize Your Filing System with Paper Tiger's Indexing Method." Hopefully this will be helpful to you.
Q: How do I switch over from the old version and is it hard?
A: After creating your Paper Tiger Online account (Pro or one of the multi-user plans), email support@thepapertiger.com, attach your database(s) and let them know that you need it imported to your online account under which email.
Prior to sending your database, make sure all pending items have been confirmed by clicking the Confirm box, and empty the Trash for each database. Then export your database(s) to .CSV file(s) by following the instructions below for all databases if you have more than one database. To export a Paper Tiger CSV file from Paper Tiger 4:
1. Open Paper Tiger and the appropriate database.
2. From the File menu, select Export.
3. Check the Select All box.
4. Click the Browse button to select the preferred directory so that you will know where the file will be saved to and type in a file name for the CSV file, click the Save or Open button
5. Then attach the .CSV file to your email that you're sending to our tech support team
Q: What is the difference between paper search to digital search?
A: Paper Tiger searches your paper files that you've indexed into Paper Tiger, and the Digital Tiger function allows you to also search your digital files that you have in Google Drive. Digital Tiger is a free add-on with a paid Paper Tiger Online account (Basic and Pro plans for now and then later for multi-users), to connect your Paper Tiger Online account to your Google Drive account, then you will be able to search from one place (Paper Tiger) to find both your paper/physical items that you've indexed into Paper Tiger and your digital files that you have in Google Drive. Since Google Drive in this case would be your digital file storage location, you can prepare for Digital Tiger by creating, scanning or uploading your digital files to Google Drive. Again, Paper Tiger is for indexing the paper files that you need to keep in hard copy format and other items, such as passports, instruction booklets, or CDs, DVDs, Books, home or office inventory and/or storage, etc.
Q: Is there a mobile app for Paper Tiger?
A: No we do not have a mobile app for Paper Tiger, but it works well on the iPad and other tablets.
Q: I would like to organize my jewelry, and I have a lot!  What do you think the best way would be to do so?  I did purchase clear-lidded jewelry boxes and have also taken the photos! I was trying to figure out about the photos. I am thinking of also putting info to Google Doc's so that I don't have to store all this information in a drawer.
A: We recommend arranging your jewelry so that you can number each piece, then index each piece in Paper Tiger matching item numbers as you go. You can photograph your jewelry with corresponding numbers, and upload the pictures to Google Drive. Be sure to put keywords in the title of each photo that you upload.
Comment: I love the fact that you have "loaned to Frances" under your keywords for your books. It is way too easy for me to not get borrowed books returned to me. Using your method would help me put a stop to this.
A: Awesome!
---
Tags: document management software, document management system, filing system software, get organized, paper filing systems, Paper Tiger "finding" filing system, Productivity, professional organizer
Leave a Reply