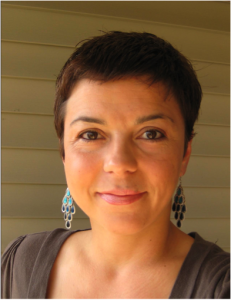 Tidy Tiger Solutions, Michelle Panzlaff, a Professional Organizer and one of our Certified Paper Tiger Experts, has found a way to combine the functionality of the powerful indexing systems in Paper Tiger Filing System Software for Document Management with the concepts provided by Productivity Guru, David Allen, in his world famous GTD (Getting Things Done) Systems.
Michelle says, "I figured out how you could use Paper Tiger as a Task List and Project Manager 'GTD Style'. I created a database called GTD System, Created Locations based on the context of where I would perform tasks, and used the Categories to define the Priority Level. The thing I liked best is the 'Report' Printing of all the To-Do's. I suppose that offices using Paper Tiger can use the system to also assign duties and tasks to team members if they wanted to. Gee I wonder what else I can use Paper Tiger for?"
Using Paper Tiger and GTD (Getting Things Done) Systems Together
If you're a fan of these two powerful organizing tools and systems, you'll be fascinated by this option. This kind of organizing of tasks can also be formatted to help your staff and team to manage tasks, especially if you are already using Paper Tiger to organize your information and paperwork.
Whatever task or list management system you may be using, this video may help you find new and effective ways to organize your lists. Watch now as Michelle demonstrates how.
Overwhelmed by clutter?
Have you lost the ability to be creative, tired of losing important records, and is a growing list of demands getting the better of you, or those around you? Are you ready for a change and want to break the cycle?
If you are seeking some calm in your life and work, have piles of paper that need to be organized effectively, or even if you have some big projects you want help getting launched, you came to the right place.
Professional Organizers are here to help. You are not alone in your challenge to keep clutter and overwhelm from getting in the way of your higher purpose. You can have an effective work space and home you love.
We know that the world today is changing fast, and things are flying in at high speed. It's no wonder that many of our clients are getting a little behind. There is no one to blame, as life is dynamic.
We all know that clutter can get in the way of success and happiness, and for those that want help to organize, we can help. We bring the know-how, the tools, the resources and the passion for the work at hand.
You, your staff, even your family can work less, earn more and be more productive. Enjoy a streamlined home and office so you can get back to taking care of what really matters.
Professional Organizer in Canada, Michelle Panzlaff created this video to provide you with more information and to help you achieve your goals.
Learn more about the services provided by Michelle Panzlaff and Tidy Tiger Solutions by visiting www.tidytiger.biz today.
Plus, drop into the home page of Tidy Tiger Solutions for free printable gifts and more for your home, work or personal organizing needs.
~~~~~~~~~~~~~~~~~~~~~~~~~~
Tidy Tiger Solutions
Michelle Panzlaff
To Michelle, serving as a Professional Organizer is all about creating more functional and enjoyable spaces, productive workflow and effective filing systems, while helping clients feel inspired and more productive.
As a skilled professional, Michelle now possesses over 23 years of office, service and administrative experience. Michelle relies on her exceptional skill set to solve complex challenges for her residential and business clients alike.
Phone: (778) 866-6942
Email: info@tidytiger.biz

---
Tags: Clutter, digital filing system, document management software, filing system software, get organized, Getting Things Done, GTD, Productivity, professional organizer, The Paper Tiger 'Finding' Filing System
Leave a Reply