Sherry Borsheim, a Paper Tiger Expert of Simply Productive, has offered some great tips on staying organized while traveling for business so that when you're back to your office, you won't have a lot of 'briefcase drama' nor will you have a stack of papers to fumble through. You'll be able to index them into your Paper Tiger database, and file as you've already noted.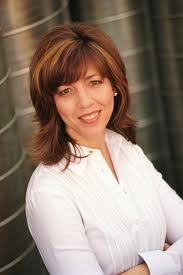 Conquer Your Paper Chaos When You Travel
Has this ever happened to you? You've just returned from a business trip and your briefcase is bulging with receipts, meeting notes, business cards, travel documents and other essential paperwork. You'll probably spend your first day back in the office just sorting through the chaotic mass of paper before you can even think about getting down to business!
Or, perhaps you travel all over the city attending one meeting after another. By the end of the day, your briefcase is a pile of to-dos with no particular order.  Phone messages are scattered on various pieces of papers and you just know that an important message is hidden somewhere in the mess. Then there are the business cards you collected, some require follow-up, but you're not sure where you put those important numbers. If only you had kept it in a safe place so you could remember where you put it.
At this point, all those good intentions to take action and follow-up on hot new business leads fizzle into frustration.  But there's no time to think about how you misplaced those essential items. The minute you're back in the office you find there is a pile of emails waiting for your response, in addition to a large pile of papers on your desk begging for your attention.  You dive right in to the emails and before you know it the morning is gone and it's lunchtime.  You work through lunch in order to attack the pile of paper on your desk.  Then you realize you reviewed your messages, so you abandon the paper pile and listen to all your messages.  It's a never-ending circle of paper, email and voicemail, and you haven't even cracked open your briefcase.  You just spend the day reacting to emergencies and interruptions with no planned scheduled time to deal with the important issues that you had hoped to get to.
This continues day after day and you're still dragging all those papers from your business trip in your briefcase and you've been adding to it during the week as you attended more meetings.  Now you have no idea what's what and it all melts together into one big mountain of paper begging for your attention.  How long do you let this go on before you decide to take action?  For some its days and other's, its weeks or months.  Those hot new leads you made on your business trip aren't so hot now and the longer you leave it, the more you procrastinate on taking action.  Eventually you take mountain of paper out of your briefcase and drop it on the floor by your desk and say you'll deal with it later, because you have more important things to take care of in the office.  Guilt sets in and it constantly nags at you to do something but you don't.  You know you should get your business receipts handled but you're not sure where they all are and it ends up costing you money when you could have been reimbursed.
Here are some tips on how to put an end to the briefcase drama scenario after business travel:
1. Streamline and organize your briefcase so you know what the next action is on any piece of paper and business card while you're out of town and when you arrive back at your office. Use plastic folders to batch similar tasks together.  Remember, ease of access and functionality are very important when using any organizing product.
2. Label the file folders inside your briefcase with the next action you want to take – "Call, Data Entry, Discuss, Receipts, Meeting Notes/Agenda, Photocopy, Read, or Write".  Customize your files based on your specific action steps.
3. How to use your travel briefcase when outside your office.  File meeting agendas under the file tab labeled "Meeting Notes/Agenda so when you get to the meeting it's all together.  If you collect business cards during your trip there are two things you can do with the business card: (1) enter it immediately into your Contact List, or (2) file it into your mini travel briefcase under "Data Entry".  When you return to your hotel or your office, any cards that you wanted to get into your Contact List are all grouped together.  You can enter them yourself, scan them using an App or delegate the task to someone else.
4. Define the next action.  No more putting it aside to deal with it later. This is what I call "deferred decisions".  Instead, ask yourself this very important question: "What is the next action I want to take on this piece of paper?
5. Schedule a specific time in your calendar to handle that next action.  This is the key to getting things done.  A pile or file labeled "To Do" is only an intention to do something, where as a scheduled appointment is a commitment to take action on something.
6. Use clear project folders to keep like papers together.  Use these project folders to keep your agenda and meetings notes together in your mini-travel briefcase or keep them on your iPad using Evernote in a folder called "Agendas".  You may be attending several meetings and these project folders are sure to keep your papers grouped together.  Do not use paper clips, they tend to attach to other pieces of paper and get caught on other paper clips.
7. 80/20 Rule – 80 percent of what we file we never refer to again. Therefore, ask yourself, "What is the worst possible case scenario if you tossed this piece of paper away?" If you can live with the results of your answer to this question, then toss the piece of paper.
8. What to file for future reference.  If you decided to keep the information on a piece of paper, ask yourself: "If I want to retrieve this information again, what trigger word would you think of?" Write the trigger word on the upper right hand corner of that piece of paper and file it in your briefcase under "File".
9. Transferring papers when you return.  When you return to your office after the business trip or day of meetings, everything that you've gathered during your time away from the office is grouped together by the next action.  Instead of a mountain of paper spilling out of your briefcase, you'll be ahead of the paper chase game, because you've already defined the next action.  All there is for you to do is to schedule time in your calendar to handle the actions in your mini-travel briefcase.  Some of the actions like Data Entry, File, and Expense Reimburse you can delegate to your assistant if you have one.  That feeling of guilt and shame won't be there because you've handled what you said you would do when you returned to your office. For those papers that you need to file, you can enter the 'trigger' word that you've already written on the file into your Paper Tiger database, add additional keywords if necessary, and drop the document(s) into the corresponding item number hanging file folder.
Business Travel tips:
Schedule time at the end of each day when you are traveling to file papers into your mini-travel briefcase
Schedule time in your calendar when you return from your business trip to handle your action items in your mini-travel briefcase
Use your briefcase as a visual checklist for items you need to bring with you.  For example insert items to read under the "Read" tab. Double check that you have enough business cards and brochures, thank you notes, letterhead, postage and return address labels, if you need them.
Scan or photocopy your passport and credit cards.  Store document in a safe place.
Trade shows, Conventions, Meetings – write on the back of the business cards the date, location and next action.  If you have an assistant, delegate the data entry of the business cards and have the next actions scheduled into your calendar or typed into your Task List.
Implementing the business travel briefcase will dramatically decrease your stress level and increase your productivity when you return to your office.  You'll turn piles of paper into valuable resources instead of deferred decisions and guilt.  Instead of reacting to emergencies, you'll be proactive on your commitments and follow-up.
Download Your Business Travel Checklist HERE
~~~~~~~~~~
Sherry Borsheim is the president of Simply Productive. You can visit Sherry, access her free article archive and grab lots of free stuff at http://www.simplyproductive.com. Sherry lives in Vancouver, BC Canada with her husband (her high-school sweetheart).
Contact Sherry for a JUMP-START on ORGANIZING your office, home and life. She will give you her trade secrets and steps to setting up your organizing systems, including recommending Paper Tiger filing system software for document management, to be organized and manage the paper files that you need to keep in hard copy format and other physical stuff in your life.
~~~~~~~~~~~~~~~~~~~~~~~~~~~~~~~~~~~~~~~

---
Tags: Clutter, Declutter, document management software, filing system software, get organized, Organized, paper filing systems, Paper Tiger "finding" filing system, Productivity, professional organizer
Leave a Reply