No matter when your tax deadlines are, it's always a good practice to have your records in order so that you won't have to do last minute scrambling looking for the documents needed to complete your taxes, and indexing your paper files in Paper Tiger Filing System Software for document management is ideal to ensure you are able to find your files when you need them . It is estimated that people waste 150 hours per year trying to find lost information. How much of your time is wasted strictly around tax time?
Read this article by Deanne Kelleher of Kaos Group for tips on how to get organized for tax time and how to transition old tax files out to get ready for the current year filing system.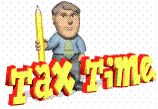 Tax Time Organizing
It's time to get last year's documents out of your filing cabinet, prep your tax information, and archive all pertinent paper work. If you are overwhelmed at the thought or not sure where to start just follow these directions and you will be well on your way.
1. Start with the right supplies from Staples or Office Depot or other office supply store
Tip: Stick to standard colours for all hanging files, sub folders and tabs until your filing system is fully functional. It's much easier on the eyes and once it's fully functional, you'll know exactly how to use the colours to identify specific areas.
2. Allocate 2-3 hours in your schedule for annual transitioning. This includes sorting, purging, moving out last year's files and inserting this year's. However, if this is your first time, consider booking two sessions of two to three hours each.
3. Ensure that all invoices from the previous year have been filed in the appropriate sub folders.
4. Label each hanging folder with the appropriate folder name and put in a sub-folder with the same name and active year written on it. For example: my hanging folder tab says Dues and Subscriptions and the sub folder says Dues and Subscriptions 2010. This year's sub folder will say Dues and Subscriptions 2011.  [Note: Be sure to index you documents into Paper Tiger, which will allow you to conduct a google-like search in the database to be able to find the items you need quickly.]
5. Tabs can be positioned to the far left or far right on each hanging folder to allow for easy retrieval and a smooth appearance.
6. Office Expense headings will commonly include: Auto, Dues and Subscriptions, Communications (land line, cellular, & internet), Meals and Entertainment, Office Supplies, Professional Services, and Utilities if you are home based.
7. Office Document headings will include: Bank Statement, Bank contract/communications, Business License, Government HST, Tax Receipts, Marketing, Advertising, etc.
Click here for more file name suggestions: http://www.kaosgroup.com/downloads/FilingSuggestions.pdf
8. You are now ready to remove last year's expenses and place them into a large envelope or banker's box. Be sure to clearly label the box. [Note: If you already have your documents indexed in Paper Tiger's database, you can perform a Transfer function to move the previous year's file folders to Archives, and still be able to search the database to find the documents again should you need to.]
This system will not only ensure accurate tracking of all business documents, but it will also allow you to easily transition next year and effortlessly compile pertinent tax information for this year.
Deanne Kelleher is the founder of kAos Group, author of the Core Four™ System and a motivational speaker and facilitator on the realities of disorganization and how to take the reins back. kAos Group works with clients to help identify inefficiencies – the clutter and disorganization that prevents professional and personal growth – and help clients streamline their business and personal lives to reduce stress, increase profits, and create more time.
Visit www.kaosgroup.com/olm for practical tips and motivation to organize your home, office, time and spirit.
Copyright © 2011 Deanne Kelleher
Reprinted with permission
~~~~~~~~~~~~~~~~~~~~~~~~~~~~~~~~~~~~~~~~~~~~~~~~~~~~~~~~~~~~~~~~~~~~~~~~~~~~~~~~~
~~~~~~~~~~~~~~~~~~~~~~~~~~~~~~~~~~~~~~~~~~~~~~~~~~~~~~~~~~~~~~~~~~~~~~~~~~~~~~~~~
---
Tags: document management software, get organized, paper filing systems, Paper Tiger "finding" filing system, what to do with paper files
Leave a Reply