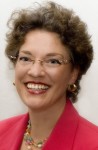 This Paper Tiger webinar hosted by Meggin McIntosh, "The Ph.D. of Productivity"™ and Paper Tiger Expert, will help you better understand Paper Tiger Filing System Software for document management to be able to use the software more effectively and see how you can get organized in every area of your life — not just paper filing! Meggin does an awesome job in showing you pictures of all of the different things she has organized and relating those items back to what she has indexed in Paper Tiger.


About Meggin McIntosh
Meggin McIntosh, Ph.D., "The Ph.D. of Productivity"(tm). Through her company, Emphasis on Excellence, Inc., Meggin McIntosh supports smart people who want to be more productive so that they can consistently keep their emphasis on excellence.
Emphasis on Excellence, Inc.
Email: meggin@meggin.com
Phone: 775.853.5510
MEGGIN'S WEBSITES
http://meggin.com (Primary site)
http://GetaPlanGuides.com
http://KeepingChaosatBay.com
http://TopTenProductivityTips.com
http://JustWhelmed.com
http://OwningWordsforLiteracy.com
http://PumpernickelPublishing.com
http://StayingPositiveinaFreakedOutWorld.com
http://LifeofEs.com
---
Tags: Declutter, document management software, get organized, paper filing systems, Paper Tiger "finding" filing system, Productivity
Leave a Reply