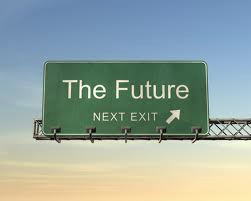 Outlined below are 10 great reasons to move to Paper Tiger Online for your document management and filing system needs!
1. FILE or FIND from ANYWHERE – You can sign onto Paper Tiger Online Filing System Software from any computer with an Internet connection. Find your paper files or other physical items no matter where you are. For example, if you are on a business trip and need to have a document sent to you or if you want to catch up on some paper filing while at home, Paper Tiger Online makes this very easy! In addition, with the new Digital Tiger enhancement added to Basic and Pro accounts, you can now search from Paper Tiger Online to find both your paper and digital files!
2. SHARING – When it comes time to adding others in your office (an administrator, co-workers, managers, etc.), Paper Tiger Online makes this a 60 second process! It could not be easier to share the information in your office. There is no computer networking or IT hassles to deal with, just decide who you want to add to your Paper Tiger Online account and presto…the new user is added to the account and they will be able to find anything in your filing cabinets in no time. You can even control what level of access that they have and what data they can see and/or modify. See our knowledge base articles for how the multi-user plans work.
3. COLLABORATION – Paper Tiger Online plays nice with Google Docs!  With the release of the new Digital Tiger, you will be able to save and then easily retrieve any electronic document you save in Google Docs.  Paper Tiger Online combined with Digital Tiger will allow you to have the best of both worlds … a great place to better manage your current paper files with Paper Tiger Online and the ability to search for your paper files and digital files in one place.  Digital Tiger is free with either the Basic or Pro Paper Tiger Online accounts.  You can turn your paper into .pdf format using your scanner or store any other type of digital file in Google Docs (Word, Excel, PowerPoint, etc) and now that Digital Tiger is available, you will be able to easily search to find the files from Paper Tiger Online and Google Docs in one place.
4. ANY DEVICE or ANY BROWSER or ANY OPERATING SYSTEM (OS) – Paper Tiger Online runs on the Web ("In The Cloud"). So, it will work great with any web enabled device (Apple iPad, Apple iPod Touch, Apple iPhone, Google Android phones or any other Web enabled device). It also works with almost any browser and on any operating system (including Windows, Mac or Linux).
-Mozilla Firefox 3 and newer
-Safari 3 and newer
-Google Chrome 4 and newer
-Internet Explorer 7 and newer
5. NO INSTALLATION – After creating your account, you simply sign in at https://app.thepapertiger.com/ so there is no software to install and all the updates to the system, including on-going feature enhancements, just automatically appear. You don't have to do a thing to maintain the product. No more worries about which operating system works with which product or what software conflicts with what product, etc. Paper Tiger Online makes filing SIMPLE!
6. AUTOMATIC BACKUPS & EASY EXPORT – Paper Tiger Online is housed at the industry leading IT hosting provider Amazon Web Services. Amazon is a publicly traded IT hosting company (NYSE symbol AMZN) servicing cloud computing products like Paper Tiger Online. Your data is automatically backed up nightly and security, as well as system up-time, are their primary concerns. In addition, you can easily export a copy of your data from Paper Tiger Online to your local computer at any time, just for safekeeping, and you can print out a File Index report of your database.
7. EASY CONVERSION – If you are a Paper Tiger Desktop customer, your existing data will be converted and uploaded into Paper Tiger Online. The entire process takes about 10 minutes and we are standing by to help you, if you need assistance.
8. FEATURES – Paper Tiger Online currently has a more intuitive interface, is much easier to use, and is fast. New features, as they are released, will automatically appear in your system. You will be notified of new features as they are made available.
9. LOWER COST – When you and/or your staff's time are considered, it is much less expensive to run software "In The Cloud". You and your team are relieved of any and all computer/software/IT hassles. The system simply works! Paper Tiger Online is very low cost…teams can be on the system for a few dollars per person/per month. Paper Tiger Online will be there for you when you need it and you don't have to spend any of your time worrying about software!
10. START IN 60 SECONDS! – setting up an account in Paper Tiger takes just 60 seconds! You will find the process SIMPLE and PAINLESS…almost FUN! Just like you will find using Paper Tiger Online every day to manage the paper in your life! Give it a try…we think you will love it.
---
Tags: document management software, The Paper Tiger 'Finding' Filing System
Leave a Reply