Action Dates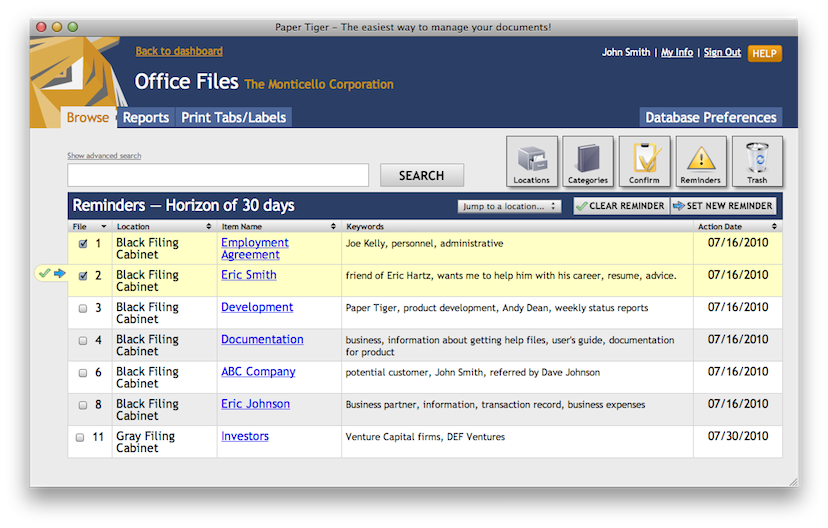 Set up paper files with action dates associated. The software automatically keeps track and reminds you when to take the next action. This can be very useful for keep retention guidelines, setting next steps for actionable files, etc.
The paper in your office has a life cycle - it is created, lives its life in various places and then is sent to archives before being retired at some point based on your document management retention guidelines. By using Paper Tiger, the system makes it very easy to move the paper files (including all keywords, categories, etc.) from one location to another with the final location being the archives. The system will even alert you, based on how you setup the system, of when it is time to have the files destroyed/shredded.
Many businesspeople do not look forward to having to find anything in their archives or off-site storage. The software is designed to tell you when to take your paper files from cradle-to-grave, or from conception to archive/destruction.